The Elatochori Ski Center is located on the northeastern side of the Pieria Mountains, at "Papa Chorafi", at an altitude of 1450m. It enjoys a privileged location with spectacular views of Olympus and Aliakmonas. It is only 8 km from the picturesque village of Elatochori, 36 km from Katerini, 474 km from Athens, 105 km from Thessaloniki and 120 km from Larissa.

Although it is a relatively new ski resort, it has become popular with winter sports enthusiasts, who also flood its slopes. A fact that is due both to the center's excellent infrastructure and to the wonderful nature that surrounds it. The facilities of the Ski Center include 10 slopes with a varying altitude difference and with varying degrees of difficulty to satisfy both experienced and discerning skiers as well as beginners who try their skills in the most popular winter sports. There is also a snowboard and a sled track. The total length of the slopes and the network of snow-paths connecting them exceeds 12,000 m.

At the base of the Ski Center there is a new two-storey chalet, distinguished for its modern aesthetics, which is in harmony with the environment. There are also shops selling and renting equipment and skiing equipment and a ski school. It is worth mentioning that a fully equipped first-aid clinic operates in the ski center with a permanent doctor on a daily basis.
CREDITS AND LIFTS
Today the Elatohori Ski Center has a two-seater aerial lift "DIAS" 1287 m long with the possibility of transporting 1200 persons per hour serving two runs of KLEIO and ERATO. After the air lifts there are sliding lifts:
"APOLLON", which serves two slopes, KLEIO and POLYMNIA.
"HERMES", which serves five slopes: KLIO, POLYMANIA, TERPSIHORI, OURANIA and KALLIOPI.
There is also a 500 m long SNOWBOARD track. There are also two BABY LIFTs, one of which is located at the base of the ski center, and the second is installed and operates in the "LITHARISTRA" area of ​​200 m for beginners.


The staff is experienced and willing to serve you so that the stay at ski center will be memorable! In addition to the "SALE" cafe-bar entertainment facilities, ski school, there is also necessary car parks and a first aid office.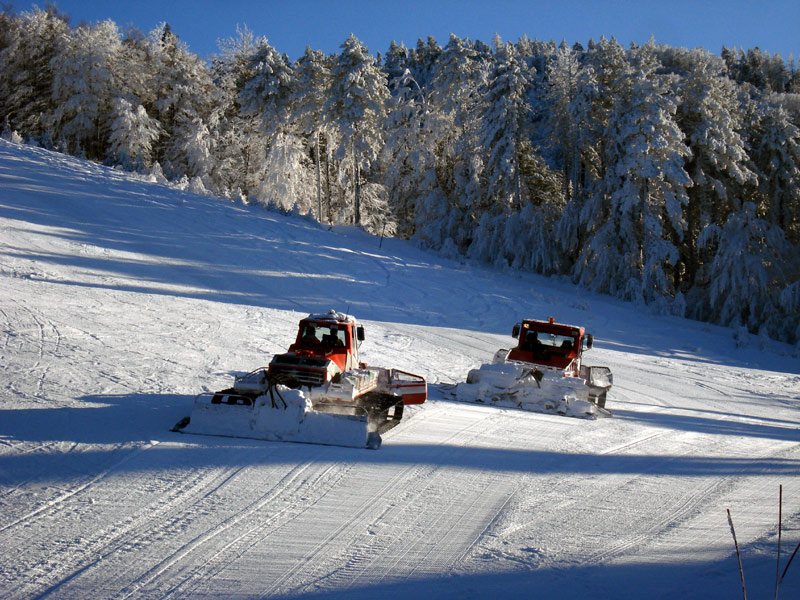 Find contact details and map direction to Ski center at our listing page.
Source: http://www.elatohori-ski.gr